RENATA SCOTTO:
A GREAT DIVA IN OPERA HISTORY
By José Manuel Serrano Esparza
/
Published in EuroWorld Newspaper.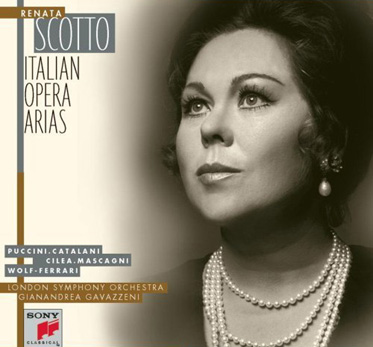 The Diva Italian soprano Renata Scotto, born in 1934, is one of the most important figures of all time regarding the lyric scope, with an absolutely brilliant career which began when she studied in Milan with Guiriardini and Llopart. She made its debut as ´Violeta´ in La Traviata by Verdi in 1953 in the Nuovo Teatro of Milan, and she joined the Milan Scala Company, singing ´Amina´ in La Sonnambula by Bellini, ´Adina´ in L´Elisir d´amore by Donizetti and the main roles in Madame Butterfly and Lucia de Lammermoor. Her London debut was in 1957, at Covent Garden of London in 1962 (in Madame Butterfly) and at the Metropolitan Opera House of New York in 1965.

Since 1973, she has performed denser characters, such as the main role in Norma, ´Amelia´ in Simon Boccanegra and ´Lady Macbeth´ in Macbeth.

At the beginning, for some time, she sang coloratura roles, with great success, once substituting Maria Callas at the final performance of La Sonnambula in Edimburgh in 1957.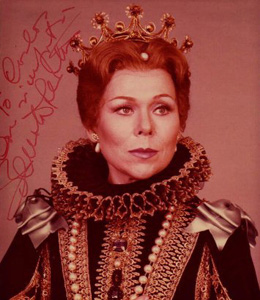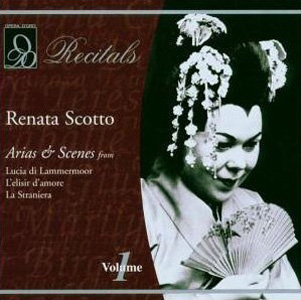 Then, she sang mainly lyrical roles and she is one of the most intelligent sopranos before the audience, with a phrasing of wonderful subtleness, showing a very deep implication in everything she does at every moment.

She is considered one of the best sopranos before the audience and her performances on the stages were stellar, with a huge level of dedication and extraordinary performing and dramatic virtues.

Renata Scotto always defended with enthusiasm the necessity of the Diva figure in the lyrical world, specially on the stage.

For many years, she focused her repertoire on the bel canto and then would arrive her opening towards other titles of different vocality.

But the bel canto was always the base of her vocal technique with Donizetti, Bellini, Verdi and Mozart.

Renata Scotto started her operatic path singing with a very scholastic vocal technique, albeit her performing temperament always sprang up on focusing the characters, and then, with her strengthened experience and maturity, her singing was changing and evolving, having declared several times that the ideal thing would be to be able to mature by keeping the initial voice.

She always underscored the respect for music, but insisted very much on the vital importance of the personality of each singer, the expression and performing qualities, since for her the Opera is essentially theatre, always being instrumental the balance between musicality, performing and expression.

In Renata Scotto´s operatic conception, the audience´s need to feel that Opera is theatre was of momentous transcendence.

Not in vain, the Italian Diva had an exceptional teacher in Tullio Serafin, who implanted her that marvellous singing way, merging both musicality and gesture.

The Italian Diva was always outstanding because of her enormous will and a great study and preparation capacity to achieve a very accurate performance, offering it to the audience with great passion.

She asserts without beating about the bush that voices must be the most important thing, though always realizing the importance of orchestra, scenography, etc.

From her standpoint, the musical and scenic directors mustn´t have predominance over the voices.

Since 1986, she was several times Scenic and Artistic Director of the Metropolitan Opera House in New York, even taking charge of the regie of Madame Butterfly, in which the main character character was she herself, being after it
Artistic Director of the Arena of Verona, receiving some offers to take charge of the regie of La Boheme, Tosca, etc.

Renata Scotto got the world astonished with her legendary performings of Lady Macbeth, a play with which she reached very high lyric pinnacles both in vocal and artistic aspects, also reaching an extraordinary development as an actress.

Her versatility and adaptation capacity was such that she even played the character of ´Musetta´ in the Metropolitan.

On March 12th 1989, in the Zarzuela Lyric Thatre of Madrid, she made a great performance of ´Fedora´, together with Plácido Domingo playing ´Loris´ and scenic direction by Giuseppe de Tomasi, having been successful in conveying the dramatic intensity of the play to the audience.

Perhaps, she is the soprano who best ´has been able to say things´ in history, calculating every word and inflexion and giving her characters a captivating expressiveness, from a scenic and musical perspective.

She has sublime moments in which the scenic gesture, the vocal expression and the strength of his personality that she transmits to the public, shine by themselves.

She had always the steadfast intention to offer the audience her personal experience of a character, in exciting versions of the score, very in agreement with what happened on the stage.

It was a resounding success her performance of ´Violeta´ in La Traviata by Verdi in 1962, when in La Scala de Milan, with A. Votto as a director and Bastianini as a partenaire, Renata Scotto displayed an inimitable musical and dramatic sensitivity, tremendously convincing and imaginative, with instants of brilliant inspiration, specially in the duet with ´Germont´, the final scene being full of psychological depth.

She was also successful in 1965 as Violeta in the Covent Garden, with Luciano Pavarotti and Cillario as a conductor and in 1982 with Alfredo Kraus, the Phillarmonia Orchestra, the Ambrosian Opera Choir and Riccardo Muti as a chef.

Another historic landmark in Renata Scotto´s career was on the occasion of the staging of the opera Edgar by Puccini in 1977 in New York, with the New York Opera Orchestra and Carlo Bergonzi as a partenaire playing ´Edgar´and Eve Queler conducting.

Scotto gave ´Fidelia´ all the experience and charm of her versatile professional trajectory and great gifts, and found in Puccini´s heroine, a tender and tragic character, a fit vehicle for her sensational talent as a lyric soprano.

Likewise, she took a leading part in memorable performances of Rigoletto by Verdi in 1961, with Bastianini, Kraus and Gavanezzi as a conductor; 1963 with

Fischer-Dieskau, Carlo Bergonzi and Rafael Kubelik as a conductor, where the superb quartet ´bella figlia dell´amore´ reached top levels.

Incredibly, Renata Scotto provoked again the unanimous admiration of operatic world when in 1960, in Florence (with Gianni Poggi as ´Rodolfo´, Jolanda Meneguzzer as ´Musetta´, Tito Gobbi as Marcello and the Maggio Musicale Fiorentino by the conductor Antonio Votto) she made a marvellous performance of ´Mimí ´, heedful to the most hidden expressive nuances and being successful in giving life and a huge credibility to an emotive and frail main character.

Currently, the Diva Renata Scotto conducts in Albissola Marina, Savona, region of Liguria (Italy), the ´Renata Scotto Opera Academy´, a worldwide prestigious institution, with the Diva of the Opera as an Artistic Director and presidency of Giovanni Gai, being imparted courses of performance and vocal technique.

© Copyright José Manuel Serrano Esparza