KODAK TRI-X 400:
THE LIVING LEGEND OF
BLACK
&
WHITE PHOTOGRAPHY
By: José Manuel Serrano Esparza
| | |
| --- | --- |
| | |
| Kodak Tri-X 400, a full-fledged classic of the Black and White Photography. | Portrait made by Sebastiao Salgado. |
The mythical black & white film Kodak Tri-X 400, popularly known as ´the Tri-X´, is one of the most emblematic emulsions in the history of photography and XX century photojournalism, having guaranteed during decades, time after time, good exposures without a light meter, thanks to its versatility and remarkable exposure latitude, which added to the excellent tonal range that it renders and its famous grain, slightly perceptible but aesthetically very beautiful, became it from the scratch into the main raw material of many photojournalists.

Since its introduction in 1954 (initially ISO 200), the definitive Kodak Tri-X 400 has been the flagship of specialized photographers for photographs made with ambient available light. And though its technology is very old (51 years) it still enjoys a lot of regard among the professional black & white photographers, who admire its marvellous tonal range, genuine quality, superb aesthetical beauty of image and a special adaptability to situations with high contrast available light, retaining lights and shadows with superlative detail.

It´s also relevant because of its special ability to capture high keys, even if the exposure isn´t very accurate, beating the Kodak T-Max films in this respect (together with the Ilford HP-5 ISO 400).


Not in vain, the Kodak Tri-X 400 introduced worldwide the photojournalism with not artificial available light (since until its presentation, the films featuring most sensitiveness didn´t exceed ISO 100), because in combination with f/1.2, f/1.5, f/1.4 and f/2, the professionals could take photographs without flash practically in any situation.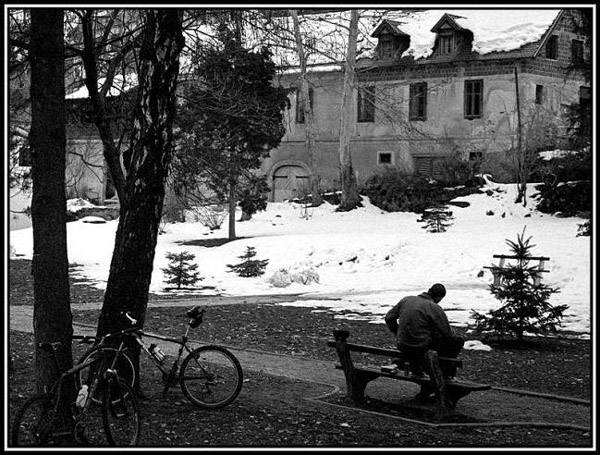 ´Waiting for the Spring´. Photograph made by Dubravko Grakalic in Zagreb (Croatia).
It was this symbiosis what made that famous photographers as Henri-Cartier Bresson, Helmut Newton, Jean Loup Sieff, Sebastiao Salgado, Eugene Smith and rest and other celebrities, used extensively, from the beginning, this fantastic black and white emulsion, writing with golden letters some of the most beautiful pages in the History of Photography.

It´s true that the grain of Kodak Tri-X is more obvious and a bit grainier than in other films like Kodak T-Max 400 (boasting more modern T grain technology which flattens the silver halide crystals, conferring them a tabular shape with more surface to capture light). Ilford Delta Professional 400 (with very up-to-date technology of Controlled Crystal Growth including three layers), Kodak T-Max TCN 400 (though it isn´t authentic black & white, but C-41 developed chromogenic film), Ilford HP5 (which shares a lo t of the favourable features of the Tri-X, finer grain and more creamy tones), etc. Furthermore, the Tri-X 400 is a film featuring extraordinary ability to capture the detail in lights and shadows even in the most extreme contexts as the portraits by windows, in which in spite of the difference of up to ten stops that can exist between indoors and the very window, this mythical chemical emulsion solves the situation very worthily.

But it is very important to underscore that the wonderful structure of its mythical grain contributes Tri-X a unique appearance and a very characteristic texture to the copies on photographic paper, with an utterly beautiful and matchless aesthetic-artistic effect and a wholly sui generis and exclusive aspect not featured by the rest of films.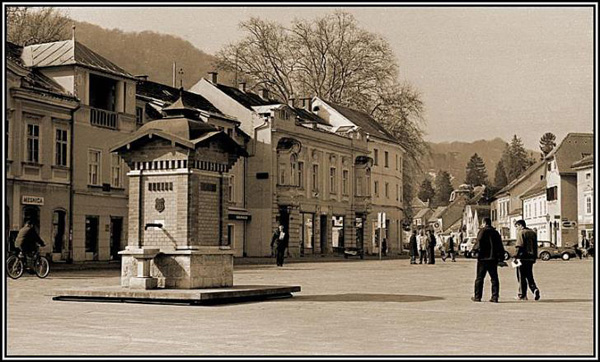 ´Morning Sun in Somobor´ (Croatia). Photograph made by Dubravko Grakalic.
That´s why Sebastiao Salgado chose the Tri-X associated to his Leica M6 for his formidable reportages ´Sahel: The End of the Way´, ´Garimpeiros´, ´Terra´, etc; Henri Cartier Bresson with his leica M3 and Summicron 50 mm f/2 with inverted image to make the composition easy in its work ´ With respect to USSR´ (a photographic reportage through the whole USSR in 1976), Robert Doisneau, etc.

On the other hand, it has traditionally proved to be a very versatile black & white film for glamour photography, specially in the hands of specialists like Helmut Newton, Harrison Marks, Jeanloup Sieff (superb enthusiast of the use of Nikkor 28 mm f/2 wideangle coupled to his Nikkormat camera and the Super Angulon 21 mm f/3.4 linked to his Leica M3) with his reportages in ´Look´, ´Vogue´, ´Nova´, ´Esquire´, etc, who also used the Kodak Tri-X in his landscape photographs ´Scotland 1972´ and ´Scottish castle there where one takes the ferry for the Island of Skye, 1972´, Jo Franki in his portfolio ´The Dawn of a Young Girl´ made in Biscarosse in 1972, with Nikon camera, ambient light together with 20 mm and 55 mm lenses, etc.

It´s also a very good 35 mm spool for sports and landscapes. In this last respect, we must underline the recent labor by the great Croatian photographer Dubravko Grakalic, an enthusiast user of rangefinder Leicas to which he couples Leitz and Russian high quality lenses in different focal lengths. Using Kodak Tri-X 400, Dubravko Grakalic has attained very beautiful images of rural and social aspects of his country, in which the superb tonal range achieved clearly makes the difference.

It´s likewise a film sporting very distinctive character and expression and its very beautiful grain allows to draw ´feeling´ even in cloudy days.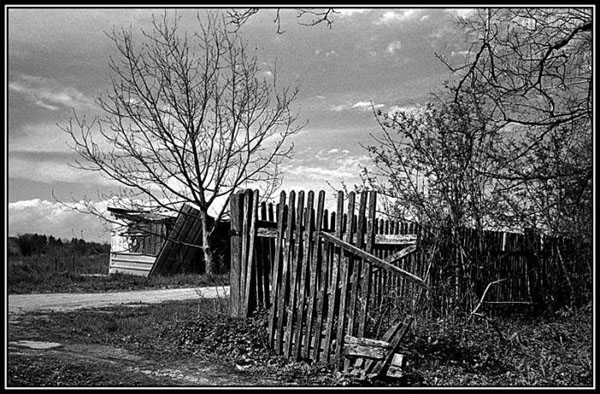 Rural landscape (Croatia). Photograph made by Dubravko Grakalic. Pay attention to the famous exclusive and very distinctive image aesthetics of Kodak Tri-X with its mythical smoothly sandy grain which achieves a wonderful artistic beauty different to the rest of black and white emulsions.
It´s very easy to print with good results, even if the negative is little dense (with scarce contrast).

It grain is subtly sandy and very nice in exhibitions with manual king size copies made on baritade paper.

And for situations with high contrast, printing it on smooth papers, it renders copies in classical graduated tone paper.

Some enthusiasts experts in the use of the versatile Tri-X get optimal results overexposing it to ISO 250 or 320 for the shadows and processing for the most brilliant areas of high keys, reducing the development time so as to attain a greater tonal range.

It´s one of the B & W emulsions that better accept the uprating, achieving very good results at ISO 800 in 35 mm format and at ISO 1600 in medium format, though there´s a certain loss of detail in the shadows and an increase of grain.

It´s incredibly tolerant to exposure and processing changes and is also recommended for subjects requiring a good depth of field and quick shutter speeds.

We must also emphasize that one of the current most brilliant artists in the use of Tri-X emulsion is the great Japanese photographer Yoshi Omori (who usually uprates it to ISO 800, subsequently making his copies on multigrade paper exposed without any filters in order to utmost preserve all the shades of the grays scale), famous because of his great reportage made in 1993 in Toscana (Italy), using a Leica M6 and Summilux-M 35 mm f/1.4 ASPH and Summicron M-50 mm f/2 lenses.
| | |
| --- | --- |
| Man reading the newspaper in a coffee shop (Croatia). Photograph made by Dubravko Grakalic. | |

© Copyright José Manuel Serrano Esparza